Thread Rating:
03-04-2009, 09:44 PM,
Post: #221
Zuri
Writer

Posts: 431
Threads: 82
Joined: Sep 2007
Reputation: 0
Re: Show your desktop!
I took the screenshot for this one a while back. but never posted it because the devs were down. But Danni_Girl drew the fishy. I know it's all big. The original is attached.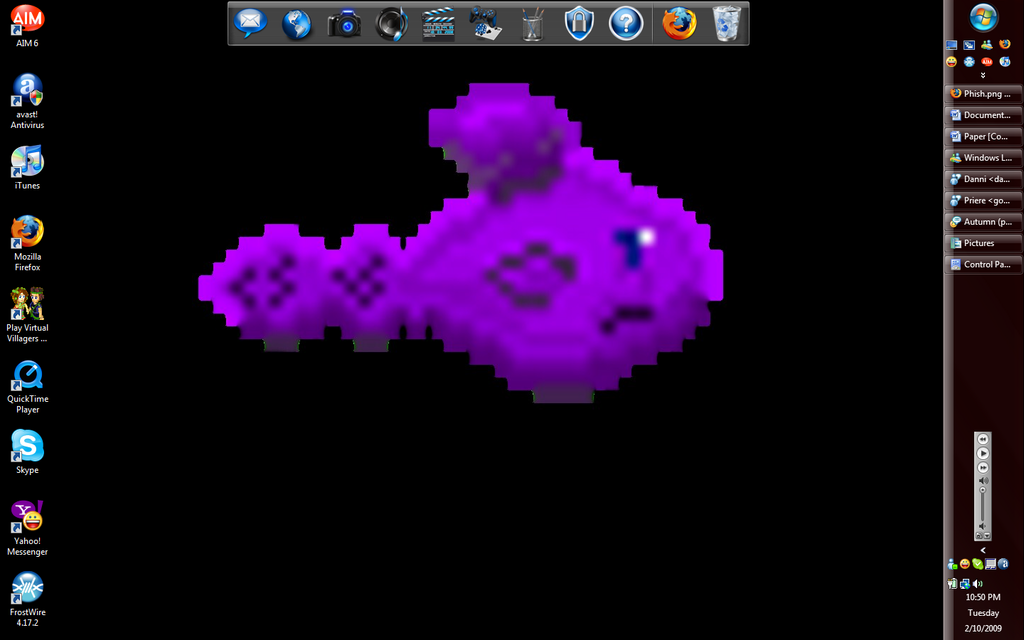 "Jogging is very beneficial. It's good for your legs and your feet. It's also very good for the ground. It makes it feel needed." -- Snoopy
Users browsing this thread: 1 Guest(s)