Thread Rating:
01-08-2009, 12:16 AM,
Post: #203
Zuri
Writer

Posts: 431
Threads: 82
Joined: Sep 2007
Reputation: 0
Re: Show your desktop!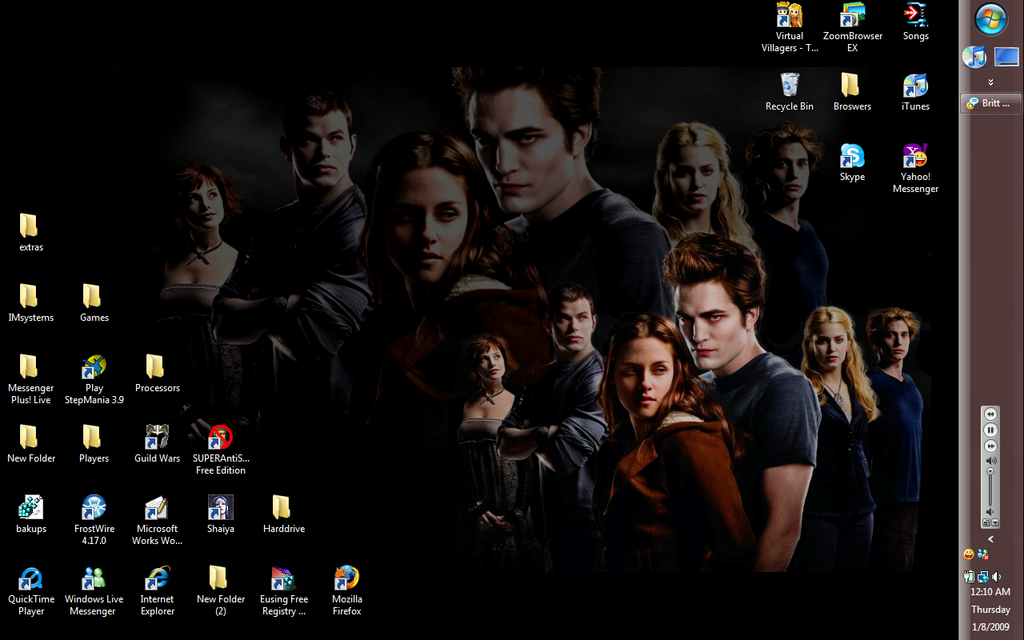 Yes... I like Twilight. though the books are way better than the movies. No hate. D= Edward is preeeeeety! @_@
Yeah, I totally changed my desktop backgrounds a few minutes after I posted the Twilight one... this is me new one.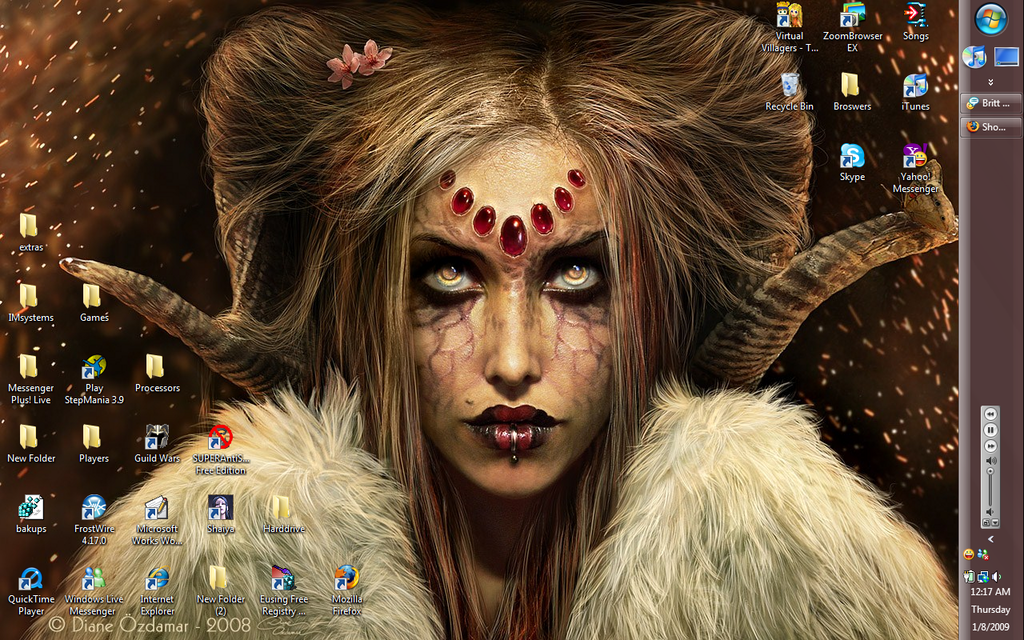 "Jogging is very beneficial. It's good for your legs and your feet. It's also very good for the ground. It makes it feel needed." -- Snoopy
Users browsing this thread: 1 Guest(s)