Thread Rating:
12-12-2008, 03:09 AM,
Post: #183
Purpura
Senior Member


Posts: 326
Threads: 12
Joined: Sep 2006
Reputation: 0
Re: Show your desktop!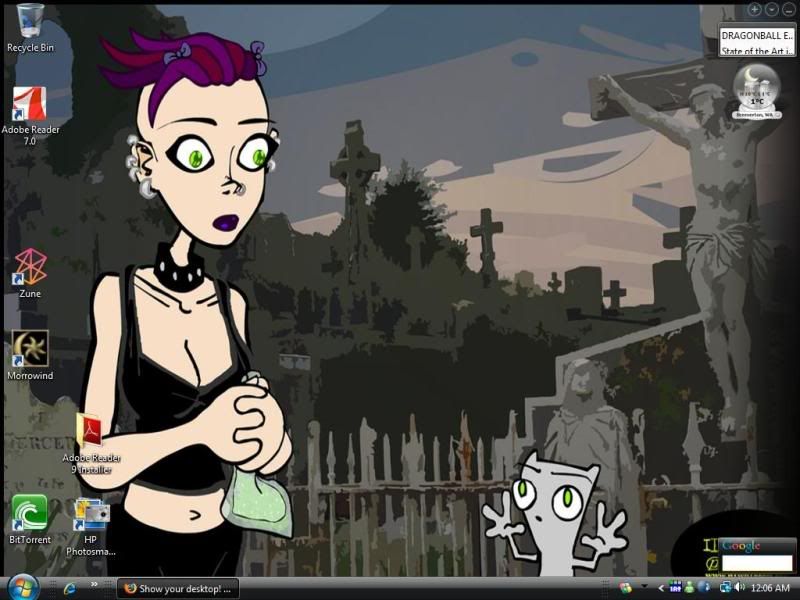 Well if it shows bittorrent, then I have it. >.>  Am I not supposed to?  lol
Also, Morrowind rocks, but isn't working too well with Vista.  I don't care for Vista.
Users browsing this thread: 2 Guest(s)