Thread Rating:
05-06-2008, 05:04 AM,
Post: #78
Zuri
Writer

Posts: 431
Threads: 82
Joined: Sep 2007
Reputation: 0
Re: Show your desktop!
Okay. So. I'm slightly addicted to this topic because each time I find/put up a new background for my desktop I run here to put it up. o.O And I realized how often I change the picture. Anyways. Here's my newest desktop picture. Enjoy.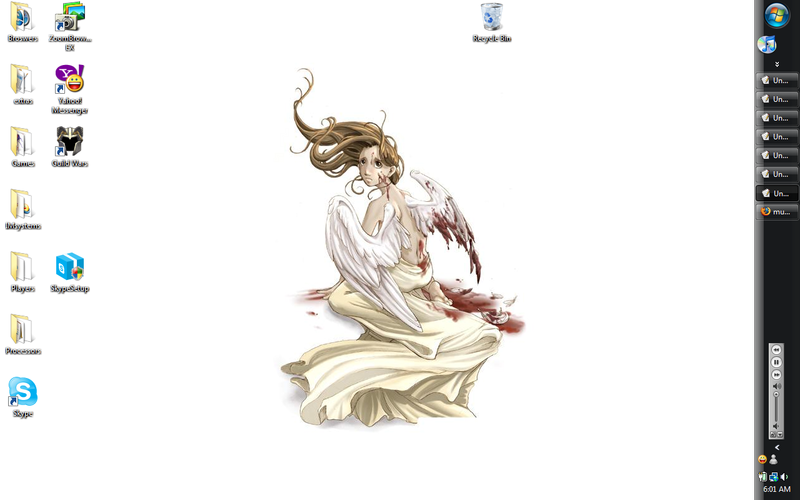 "Jogging is very beneficial. It's good for your legs and your feet. It's also very good for the ground. It makes it feel needed." -- Snoopy
Users browsing this thread: 1 Guest(s)